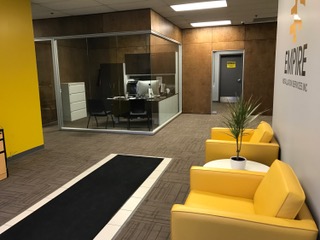 Empire Installation Services is the premier commercial and office furniture installation company that aims at making furniture installation a hassle free experience. With primary locations in Alberta and Northwest territories, Empire Installation Services is determined to take commercial and office furniture installation to the next level by employing superior installation techniques and equipment.
Choose the best, choose Empire Installation Services
Equipped with an intuitive, experienced and knowledgeable staff of 15, Empire Installation Services is well versed with all the facets of the furniture installation business and strives to bring to its clients only the best in commercial and office furniture installation.
Empire Installation Services is highly adept and certified in the following-
• Allsteel
• Global Contract
• Dirtt Wall Systems
• Teknion wall systems (Altos & Optos)
• Teknion
Empire Installation Services team is also highly experience in Herman Miller, Knoll, Steelcase, SMED and many other product lines.
Give us a call for all your furniture installation requirements and we'll do it in no time!
More Info
Thank you for contacting us! If needed, you will hear back within 48-72 hours.
Address:
15403 -- 115a Ave
Edmonton, Alberta
T5M 3S7
Phone: 780-485-3006
Business Hours:
Mon-Fri – 8:00-5:00
Closed on stat holidays
BBB Accredited Business
If a business has been accredited by the BBB, it means BBB has determined that the business meets accreditation standards, which include a commitment to make a good faith effort to resolve any consumer complaints. BBB accredited businesses pay a fee for accreditation review and monitoring for continued compliance and for support of BBB services to the public.